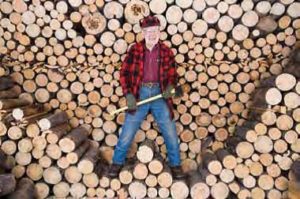 Greetings MegaFlorestais and Next Generation Forest Leaders!
We had a wonderful time in Oaxaca with many of you this past May. Through the great presentations, discussions, and dinner and drinks, we learned much about other countries' forestry efforts, successes, and challenges. What really stayed with us were the many examples of community forestry in all of the countries who attended, but particularly Mexico and the awesome field trip that we had.
At this time, the US Forest Service is looking to accelerate the practice of community forestry throughout the United States, but especially on US Forest Service managed lands. We thought we would share one example of how the United States Forest Service is implementing community forestry in the US. We look forward to hearing your challenges, successes, and examples in future posts.
People Restoring America's Forests: 2012 Report on the Collaborative Forest Landscape Restoration Program
The Collaborative Forest Landscape Restoration (CFLR) program was created in 2009 to offer a reliable wood supply, promote job stability, increase forest health, and reduce emergency wildfire risks and associated costs. The program is rooted in the belief that America's forests are fundamental to our nation's prosperity. Covering one-third of the United States, forests store and filter half the country's water supply; provide jobs to more than a million wood products workers; absorb 20% of U.S. carbon emissions; generate more than $13 billion of recreation and other economic activity on Forest Service lands alone; and provide habitat for thousands of wildlife and plant species across the country.
Through CFLR, a collaborative group is formed around a specific landscape or geographic location. The collaborative is often comprised of local community leaders, local businesses such as wood products industry and recreation groups, and environmental activist groups. This collaborative group works with the Forest Service and offers project proposals such as fuels reduction projects for wildfire control, timber sales through contracts (concessions), recreation trail development to support growing tourism needs, etc. Often these projects allow for local job stability and growth in the local economy while restoring the land to a healthier status. Although they need to supply matching funds, these collaborative groups can apply for additional funding, often millions of dollars, through the Forest Service to make their project ideas a reality on the ground.
Sounds ideal, right? There are many benefits, but the challenges are also very real. Many groups take a long to time to learn how to work together, especially when you can have diametrically opposed positions at the table. Often, agreed upon projects must meet "the lowest common denominator", at least at first, to get any traction with the group. This can prove frustrating to many since it seems we're not doing what really needs to be done on the land to make it healthier or to provide jobs. All projects must still meet the environmental reviews required for the US Forest Service – not a light task to say the least. In addition, CFLR is not exempt from litigation – if someone doesn't like the proposed projects, a person or organization can go to court to try and stop it.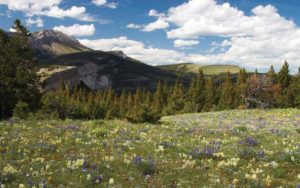 Challenges aside, the 23 CFLR projects are on track to meet their ten-year goals. Ten of the original CFLR landscape sites have received three years of funding — enough time to generate measurable returns on investment. Ten new sites funded through CFLR and three additional funded as High Priority Restoration Projects (HPRP) were selected in February 2012 by the U.S. Department of Agriculture, and have one year of measurable outputs to share. To date these 23 projects have cumulatively:
Created and maintained an estimated 3,375 part and full-time jobs during 2011 and 4,574 part and full-time jobs during FY 2012
Sold 94.1 million cubic feet of timber and produced 1,158,000 green tons of biomass
Provided an additional $45.4 million of partner and Forest Service investment to leverage federal CFLR and matching dollars
Generated $290 million in labor income
Removed fuel for destructive mega-fires on 383,000 acres (155,000 ha) near communities
Reduced mega-fire on an additional 229,000 acres (93,000 ha)
Improved 537,000 acres (217,000 ha) of wildlife habitat
Restored 394 miles (634 km) of fish habitat
Enhanced clean water supplies by remediating or decommissioning 6,000 miles (9,656 km) of eroding roads
We mentioned this Collaborative Forest landscape Restoration Program (CFLRP) as one example of Community Forestry in the United States. For more information, click here.
What is an example of community forestry in your country?
Best Regards,
Peg Polichio & Jennifer Eberlien
USDA Forest Service
Participants in the 2013 Next Generation of Forest Agency Leaders Seminar
COVER PHOTOS: (top) Former U.S. Forest Service employee and longtime conservationist, the late Bud Moore, taken at his Swan Valley, Montana property in the Southwestern Crown of the Continent. Bud always looked at land and community as a whole and was a strong advocate for large landscape conservation and sound forest management—key principles of the CFLR Program. © Ted Wood; (bottom) Wildflowers on the Rocky Mountain Front in Montana. © Robert Granzow.