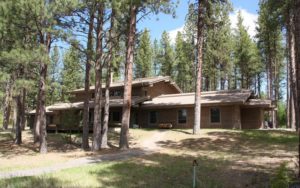 The Environmental Economics Program in China (EEPC) of Peking University and the Rights and Resources Initiative (RRI), jointly organized a study tour for the delegation of the Chinese Society of Forestry Economics (CSFE) in the USA from April 30 to May 4, 2012. The objective of this study tour was to learn from the experiences and lessons of the United States on public forest reform and management.
Four delegates of CSFE participated in the study tour and were accompanied by Andy White, Coordinator of RRI, and Jintao Xu of Peking University.
On April 30, the delegation met senior officials of the Agriculture and Rural Development Department and the PROFOR Programme of the World Bank. The roundtable discussion covered tenure and property rights issues in China's forest sector reforms, regarding collective and state forest areas; relationship between China's timber markets and international timber markets, as well as development trends; forest certification system and its development in China; and experiences from Russia, Eastern European, and Central European countries on reforming their public forests.
From May 1-4, the delegation visited different sites in the state of Montana, with the support of the Department of Natural Resources and Conservation of the State of Montana and the US Forest Service. The delegation stayed at the Lubrecht Experiment Forest Farm and learned about public land management in the United States, private lands and forest enterprises, local community forest governance and regulation, state trust land and management.
During the week, the group visited:
a community-based lumber company, the Pyramid Mountain Lumber Company and learned about forest governance from an industry perspective,
the Blackfoot community and discussed the role of NGOs in public-private management and transfers of ownership,
the Confederated Salish and Kootenai tribes and saw how they were managing their natural resources.
Overall, discussions focused on the ecological, economical, and social functions of forests, and how to integrate central and local governments, enterprises, communities, individuals, and all stakeholders in forest management. The delegation was extremely pleased with their visit and included their observations in a workshop organized on state forest reform by the State Forestry Administration of China and the World Bank in Beijing in May 2012.